At Huebner Speed Monitoring, we specialise in a wide range of encoder systems and drive technology products for heavy-duty applications, like no other sensor systems manufacturer in the field of encoder technology. Equally unique are our worldwide upgrade and assembly services. We design our motors and generators to meet customer-specific requirements. We don't shy away from unfamiliar requests – we look for them.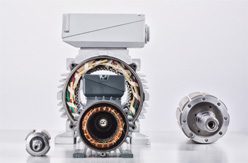 Johannes Huebner Giessen is known for building motors since the day our company was founded in 1934. We have established ourselves to date as a competent partner in many sectors of industry with our electric drives as well as system solutions including gearboxes, brakes, controllers and batteries. We regularly earn the respect of our partners by producing customized designs and prototypes to meet individual customer requirements.
Motors & Generators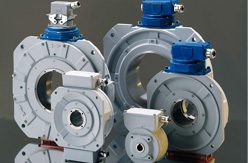 The Sensor Systems business division specializes in modern encoders and drive technology for heavy industry. With more than 80 years of experience and in excess of 1000 applications providing reliable service in steel works, port, crane and mining plant and equipment Johannes Huebner Giessen is the international market leader providing encoder solutions for drives in high-performance applications.
Sensor Systems

GlobalMec
MEC is an established Australian company that has been providing high-quality products for the industrial market since its inception in 2004. With its continuous growth over the years, MEC has become the country's leading manufacturer and supplier of electrical products and services. The company's main focus is on providing electric motor thermal protection solutions, which have received widespread acclaim from customers across various industries.
Read More
MEC has built an excellent reputation for manufacturing customised sensors that cater to the specific needs of its clients. The company's highly-skilled team of professionals is committed to delivering innovative and reliable solutions that help businesses operate more efficiently.
In addition to its core products, MEC has expanded its offerings to include a comprehensive range of condition monitoring, instrumentation, automation products, and accessories. The company's commitment to providing exceptional customer service and support has driven its success in this highly competitive industry.
MEC has branches in Brisbane, Melbourne, and Johannesburg, which ensures it can provide services across different locations. Whether it's for industrial or commercial purposes, MEC has the expertise and experience to help clients achieve their desired outcomes. With a focus on quality, reliability, and innovation, MEC continues to set itself apart as a leading electrical solutions provider in Australia.